Jan Heine
Jane puts a Rivet on his carbon bike
Jan doesn't like the look of his all-black Specialized, until he adds some leather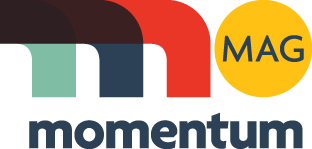 Momentum
THE HEAD RIVETEER TALKS ABOUT RIVETS
A great overview of where Rivet is coming from and headed from the head Rivetress herself

Harris Cyclery
HARRIS CYCLERY PICKS UP RIVET AND RAVES
Harris is a new dealer and they also love Rivets, as you can tell…

Bicycle Quarterly
BICYCLE QUARTERLY TESTS THE INDY
BQ's Jan Heine does a very thorough and thoughtful test of the Rivet Independence. Thanks!

Bicycle Times
BICYCLE TIMES DOES A LEATHER SADDLE ROUNDUP
These guys do a great thorough job of testing and they give Rivets a thumbs up!

Bicycle Times
BICYCLE TIMES REVIEWS THE INDEPENDENCE
A positive and considerate review of the Indy by Bicycle Times in the August issue

Bikerumor
BIKERUMOR RIDES AN INDY
What a perfect bike to put an Independence saddle on. I want one of these too.

Bicycle Retailer & BTI
BICYCLE RETAILER ANNOUNCES PARTNERSHIP WITH BTI
BTI is now distributing Rivet saddles, great for local bike shops!

Road.cc
GREAT ROAD.CC REVIEW OF THE PEARL
The always lovely Road.cc waxed on about our Pearl.

Road.cc
SPLENDID ROAD.CC REVIEW OF THE INDEPENDENCE
Road.cc, eloquent as ever

Lovely Bicycle
LOVELY BICYCLE REVIEW
Thank you Lovely Bicycle, you are

Campy Only!
CAMPY ONLY ON THE RIVET
Great review of the Pearl

Cycling About
CYCLING ABOUT (AUSTRALIA)
Down Under takes a ride on a Pearl and it's dandy!

Riding the Catskills
RIDING THE CATSKILLS TAKE A LOOK AT THE DIABLO
A quick and positive take on the Diablo