Sometimes life throws you a curve ball. You think you know what you are doing and WHAM! Everything you knew to be real suddenly vanishes in a heartbeat. Friends ask, what will you do now? And you have no answer. Something will come to you if you allow it too. And it did. On the 30th floor of a swanky hotel on the Las Vegas strip, the idea for Rivet Cycle Works was born.
Knowing very little about the bicycle business, but being a long distance endurance bike rider, I know quite a bit about riding, and riding comfortably. I went to work on a line of leather saddles because everyone who rides a bike is at some point concerned about their saddle and how it supports them. More often than not, the saddle lets them down. Too hard. Too soft. Too narrow. Too wide. Too… Too.. Too… The list is long.
I set out to create a line of saddles that will make you forget the list allowing you to focus on your ride, which we know is the best part of cycling.
I chose leather over plastic. As a natural material leather will form to your unique anatomy providing individual comfort. Yes, it requires some care, but if you are serious about cycling, then you know you already are taking care of your bicycle. A little attention to your saddle will go a long way, you'll see.
I have found a stellar group of master craftsmen who can produce a saddle that is firm, but forgiving. We have a design and features built with quality materials following high standards so that you can go your distance.
We hope to grow and provide you with a variety of quality products, but the aim will always be the same. To support your love of riding bikes, so you can enjoy your ride, be it down the block, or around the world.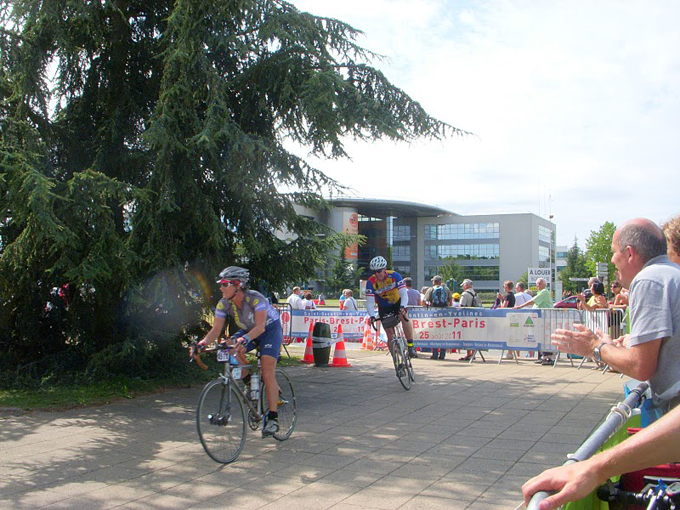 To date, we have six Rivet saddles and each one is named after a high pass or mountain in either Colorado or California. That's because we love high places and love the challenge of cycling in all of these lofty locales.
Saddle
Named after
Height
Coordinates
Description
The Imogene

Imogene Pass, CO

13,114' (3997m)

37°55′56″N 107°44′10″W

Not far from Telluride in the South San Juans, Imogene Pass is the second highest pass in the state. Not for the feint of heart, a yearly race is held to the top of this unpaved pass each year just after Labor Day.
The Loveland

Loveland Pass, CO

11,992' (3655m)

39°39′49″N 105°52′45″W

Rising out of the Front Range to the top of the Continental Divide, Loveland Pass is built with a steep, steady 6.7% grade, along with numerous hairpin turns on both sides. It is the highest pass in the world that remains open in the winter, which means you can get your altitude training all year long.

The Pearl

Pearl Pass, CO

12,713′ (3875m)

38.9794°N




-106.8234°W

It is spectacular in the summertime. The views and wildflowers are knock-out great.

The Independence

Independence Pass, CO

12,095′ (3687m)

39°06′29″N 106°33′52″W

Ride it from the Aspen side – 19 miles (31k) up and over or 18 (29k) from Twin Lakes. 32 miles/51k total. It's a regular feature on the Colorado Pro cycling race in August.

The Diablo

Mt Diablo, Walnut Creek or Danville, Ca

3,849' (1173m)

37°52′54″N 121°54′51″W

A regular feature on the Amgen Tour of California. This mountain hosts many races including the famed Devil Mountain Double century each April. Bring your A game!