We believe that Rivet saddles will let you go your distance. So tell us, where has your Rivet taken you? Take a moment to share a story, add in a gps link if you have one, or a picture, and let us know about an adventure, no matter the distance.
Lon Haldeman took his Rivet Pearl with him to Ghana and Peru. First he rode across the United States and then competed in the Furnace Creek 508 on his Rivet. Here's Lon's Calfee Bamboosera bike in Ghana. Check out Bamboosera here. You can find out more about Lon and his adventures here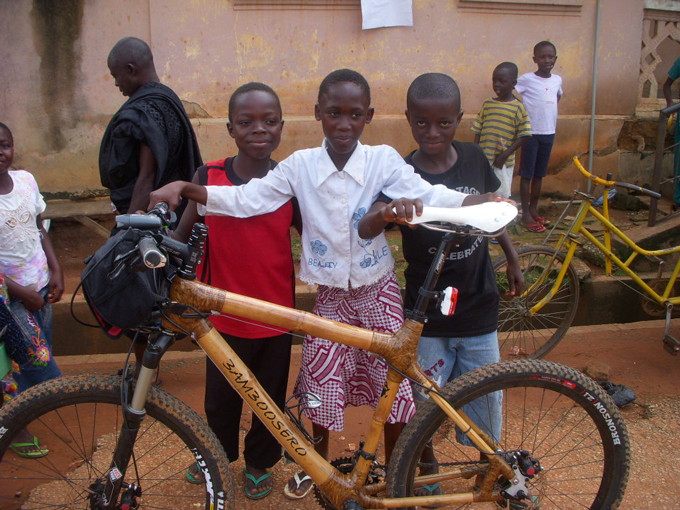 Rivet saddles were in France at the 2011 edition of Paris-Brest-Paris. PBP is a long distance endurance event that runs once every 4 years. It is 1200 kilometers (760 miles) long and riders have 90 hours to complete the ride.  A brand new Rivet Pearl took Deb Banks (the Head Riveteer) the distance.
A month later, Banks put that same Rivet Pearl onto a tandem and rode the Furnace Creek 508 with tandem mate and captain, Willy Nevin. Willy's 508 story is here.
Tell us, where has your Rivet taken you? Connect and share